Read Time:
4 Minute, 32 Second
It can be overwhelming sifting through all the content on the internet today. With all the memes, vlogs, blogs, social media updates, and podcasts, it can be difficult to stand out from the crowd. It's easy to get lost in the shuffle. What you need to do is make your content compelling. Here are nine suggestions for how to do that:
1. Create a content marketing plan
It's very important to have a content marketing plan. The first thing you need to do before you focus on your content creation is to prepare a plan for all your content. Determine your business goals, and then decide what content will help you to achieve those goals. You want your content to be entertaining, inspirational, or informative.
You also need to create a content calendar along with your plan. You can make this for 30 days out or even 90 days out, but be sure to leave some days open for news-related posts. It's good to have a plan, but don't be afraid to deviate from it as necessary.
2. Be unique and original
It can be a challenge to say something that hasn't already been said (or written about in hundreds of posts on the internet). But what is unique about you is your individual voice. You want to create content from that voice. Create content that only you can produce. No one sounds exactly like you except for you. So don't be afraid to use that. Don't be afraid to use whatever it is that makes your business stand out.
3. Create content that is more targeted
It's smart to create customer personas and target everything to those personas. Get really detailed about your ideal audience. Who are they? What age are they? What gender does your business primarily serve? Is your buyer someone who has a lot of money? These are all great questions to ask when you are creating a customer persona.
4. Mix it up
Posting the same types of content day after day can get a little boring. If you are used to posting audio podcasts, maybe try posting a video every once in a while. If you primarily post videos, maybe try switching to blog posts every now and then. This will keep your audience on their toes, and they won't know what to expect.
5. Utilize brand storytelling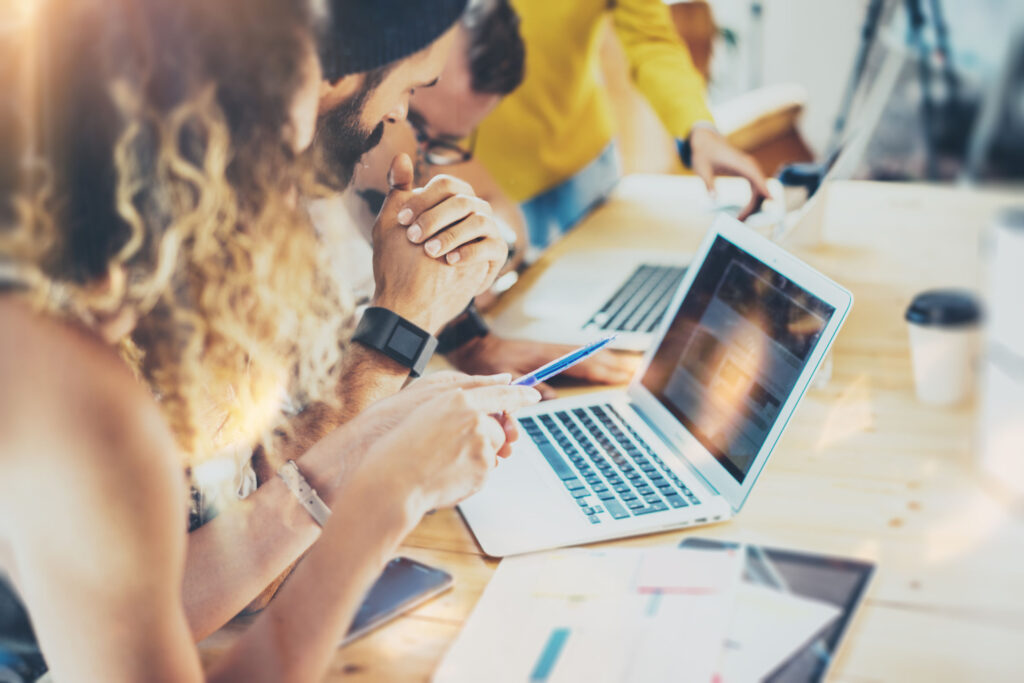 What is your brand's story? And I don't just mean what do you do, but why do you do what you do? Have you overcome any obstacles as a brand? These are the types of stories people want to hear. The more authentic your stories are, the more people will connect with your brand on an emotional level. All good stories involve people overcoming conflict and obstacles so don't be afraid to talk about the conflict and obstacles you've had to overcome.
6. Find micro-influencers in your niche
For a lot of people, when they hear the phrase "influencer marketing," they think of huge Instagram models and celebrities with millions of followers. This doesn't have to be the only approach to influencer marketing. There may be an influencer in your niche with 20,000 followers who may still be worth reaching out to to promote your content. Do some research and find the influencers in your field.
7. Use data to back up your claims
Anyone can make claims on the internet, but if you use data and studies to back it up, it's going to make your arguments that much stronger. Search engines also appreciate when you link to authoritative sources in your content. Find the strongest sources within your niche, and link to them in your next blog post. It will make everything you post much more respectable.
8. Be consistent
You are not going to have many subscribers or followers if you're not consistent with the content that you post. There are different ideal frequencies of posts that you should be following for each platform. For example, posting one video a week on YouTube is okay, but you should really be posting at least once a day on Instagram. This is where your content calendar will come in handy. Make a schedule, and stick to your schedule. Your audience will come to expect content on certain days from you.
9. Use visuals
According to a study from Impact, 56% of internet marketers stated that they used visuals in their content almost 100% of the time in the year 2018. The brain can process images 60,000 times faster than text so content with visuals is always going to be more effective.
It's easy to feel like no one is engaging with your content when there is so much content out there. You can quickly get lost in the sea of voices. But there is something unique about you and your business that no one else can do. You just need to create content from that place, and it's guaranteed to succeed.
Guest Author –
Sara Crawford is a digital content strategist for WT Digital Agency and an author from Atlanta, Georgia. She has written novels, produced her own plays, and performed as a singer/songwriter. She is passionate about the act of creation, and she adores the written word.