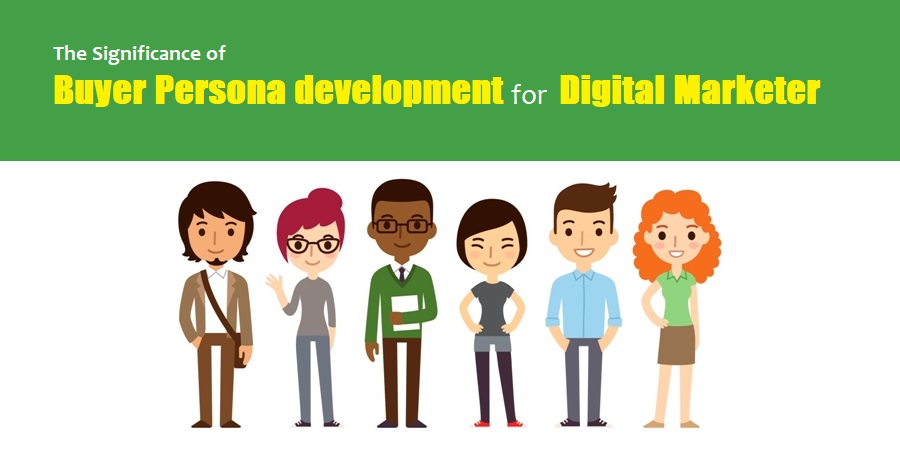 Read Time:
3 Minute, 58 Second
Business is all about providing the customer what he or she needs. But then it is vital to identify who your customer is, what the need is and when he needs a particular product.
When you have answers to all such questions you will be able to target your marketing campaign in a better manner. It is essential to fully comprehend buyers' persona in order to ensure the long-term success of your marketing endeavors.
A buyer persona helps the digital marketer develop online content for your company. This builds a pathway for your visitors as well as customers.
When you know the person to whom you are going to sell a particular product you will be able to come up with a strategy to lure him. We all desire a personal connection and when a consumer feels you are directly targeting him, he'll be more than impressed.
Understanding buyer persona
A buyer persona is basically doing a semi-fictional characterization of the target audience. Here the goal is to gather all information about your buyer; what role they play in their life and job, what are their likes and dislikes, the demographic information, etc.
Mentioned below are a few reasons why understanding buyer persona is important as a Digital Marketer:
Complete understanding of the needs/ interests of your customer
When you step out shopping and you know whether you are buying something for your wife, mother or your friend only this information gives you an idea of what you should be buying. The same holds true for the buyer persona.
When you have an idea about what the buyer might like or what he might be interested in you will be in a better position to suggest a product to him. Buyer persona enables you to ascertain the need of your customer base.
Forms the base of Content Development
If your target audience feels that you can offer them what they want, they will without any second thoughts go in for you in place of your competitors.
With buyer persona, you are able to develop an instant rapport with your target customer as they feel you understand them in a better way. This is on the basis of content that you share with them.
Buyer personas enable you to develop effective content as you have a clear picture in mind as to who is going to buy your products. In short, you can market your product in a way that it looks that the products are designed especially to cater to their needs.
Studies have proved that agencies with a good buyer persona demonstrate superior performance results. They can fully focus on making their customers happy as they clearly know what their customers desire from them.
So, in short, it is right to state that buyer personas play a very important facet in working your digital marketing strategy.
Creating humanized content
A lot of businesses offer content at different stages of your buying journey. In many cases, such content is not given proper heed. Nevertheless, in case you have a lucid knowledge of buyer personas, you will be able to produce more humanized content that your target audience can relate to.
Human beings are the base of your marketing campaign and if the content is not developed keeping their needs in mind it will be totally ineffective. An efficient content strategy is clearly an outcome of a clear buyer persona.
Building successful marketing and sales strategy
For a lot of business houses understanding the buying behavior is the biggest challenge. Only when you understand the behavior of the buyer you will be able to draft appropriate marketing content.
The buyer persona arms you with all the necessary information that you require in order to develop a successful sales strategy. You will also be able to clearly understand factors that propel change in customer behavior.
Conclusion
With the buyer persona properly sketched out, it is actually like you are speaking directly to your customers. This way it becomes easier to gain their trust. You are able to communicate with them in the manner they comprehend best.
Once they develop this feeling that you are working to provide what they need, it will ensure a long-lasting relationship. Buyer personas assist in aligning the needs of the customers with the workings of a marketing team.
When you market the right content to the right people at right time, it ultimately leads to better sales. Sales staff will develop a better connection with the potential customers.
You will build stronger connections and will also save time in pursuing the customer to buy your product. So rather than cold-calling, create buyer personas and connect to your customers in a much better way.