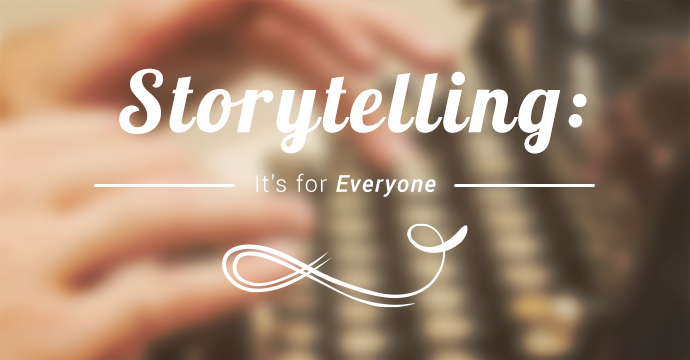 Read Time:
4 Minute, 28 Second
Storytelling is the earliest form of gesture and expression. In ancient times, when no paper and pen were invented, people learned and taught everything through stories. We can say that stories were the medium of transferring knowledge from one generation to another generation at that time.
Oh yes! One story comes to my mind and I am going to narrate it here:
"One hot day, there was a thirsty crow. He flew around the ground in search of water, but couldn't find water. After sometimes he found a pot half-filled with water. He tried hard to quench his thirst, but can't able to reach the water level.
Then he thought for some time and got an idea. He started to pick up the pebbles spread around the pot one by one and started dropping each in the pot. After sometimes the water level raised enough to drink the water due to pebbles. He drank water and flew away."
I read this story in the second standard and I remember it now. I also remember some stories of "fairy tales" that my grandmother narrated to make me sleep at the night.
Storytelling has emerged as an effective option for advertising nowadays. The sudden growth of content marketing and social media gives storytelling an initiative to become a new marketing strategy for several brands. Brands are still sharing stories through different mediums like videos, advertising, etc, but it is very difficult to attract people by sharing stories in through content writing.
Every brand has its own success story, but what makes them stand out from the crowd? Let me introduce you to some stories about people and brands that are successful today with the help of storytelling:
Today, Amanda Palmer is a singer, pianist, and lyricist/composer of the duo "The Dresden Dolls", Has anybody knows how does she reach this level?
Once she shared her story to people through a video on Kickstarter. She explained how she and her bandmates had spent her last 4 years in writing songs but she hadn't enough money to record on their own. She urged people to help her to work independently in the music industry. In a few days, it raised $1 million dollars. Around 25,000 people simply donated money, pre-ordered the album, and bought artwork.
This campaign was a huge success of that time and changed Plamer's life. She did it through storytelling.
He represents himself as a new hope for people; he uses sentiments to relate his stories to people and transforms the audience's feelings in his favor. Everybody knows about President Obama and his successful storytelling campaign "Yes We Can" in 2008. In this campaign, he used a real-life story of a 106 years old lady named Ann Nixon Cooper. Here are a few lines:
"She was born just a generation past slavery; a time when there were no cars on the road or planes in the sky; when someone like her couldn't vote for two reasons – because she was a woman and because of the color of her skin."
Read the full story here: http://blog.lewispr.com/2014/03/five-rules-of-storytelling-from-obamas-speechwriter.html
He used all mediums of communication whether it was writing (His book "Dreams from My Father; A Story of Race and Inheritance") or social media (All channels like Facebook, Twitter, Youtube, etc.) to present himself as an inspiring, sincere, honest, intelligent and experienced person in the world.
Whenever people talk about storytelling, the very first brand that comes to my mind is Coca-Cola (or Coke). The brand launched its first campaign in 1886 with "Drink Coca-Cola". 
Afterward, Coca-Cola released many innovative marketing campaigns and the key factor was, the use of ideas with effective narratives and emotions.
I remembered those days when Coca-Cola was struggling to sell its products in Australia and introduced its campaign "Share a Coke". In this campaign, Coca-Cola has printed famous and most common 150 Australian names on many coke bottles and distributed them across the country.
Through this campaign, the brand introduced its products to people who never tasted Coca-Cola drinks. The campaign was very successful as it reached 50% of Australian youths who tasted the coke first time.
Read the full story here: http://www.marketingstorytelling.com/storytelling/brand-storytelling-like-boss-coca-cola/
Coca-Cola focuses on creating content that was discoverable, shareable, and best represents it in the global market. We can measure the success of Coca-Cola in the digital market through its rich presence on social media (Twitter, Facebook Youtube, Tumblr) and countless fan followings on similar platforms.
Conclusion
There are many other brands like Red-bulls, Nike, McDonald's, Johnson & Johnson, etc successful today because of their creative storytelling campaigns.
The brand's stories inspire and make people realize the value of its products and services. So here are some important aspects of content marketing that we can learn from these stories:
Write content for customers, not products or services.
Be interactive and communicative with your customers.
Relate your stories with real-life examples.
Build your online presence on social media channels.
I am a very big fan of storytelling, aren't you? I would appreciate your thoughts in the comments.