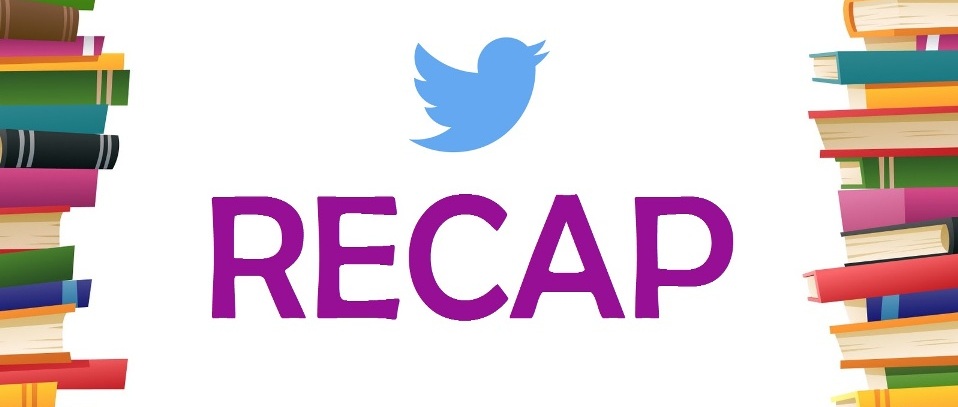 Read Time:
4 Minute, 10 Second
According to Twitter's stats, around 500 million Tweets are published every day, and to make Twitter's experience better, it brings many changes and improvements in its product like profile design, video ads, audio cards, etc. in 2014.
Today, I read many articles to find all changes that have occurred throughout the year and I tried my best to collaborate all these changes in a single post.
So, let's have a look at these updates from the beginning: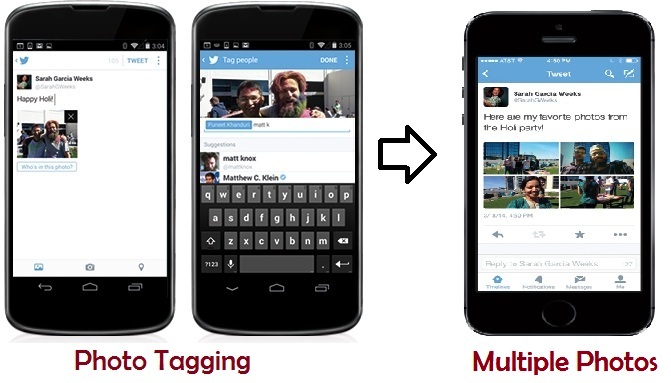 March 26, 2014, Twitter released two important mobile updates to make photos more social. First, users can tag up to 10 friends in a photo apart from 140 characters of a tweet. Also, you get notifications whenever your friends tag you in a photo, just like on Facebook. Second, you can now upload multiple photos (4 in a single attempt) on Twitter. To see the full image, you just tap on the photo. This facility was initially launched for iPhones, but now it is available on android phones too.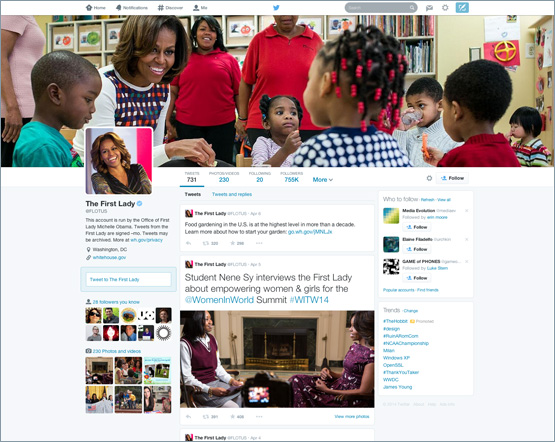 22 April, 2014 Twitter made available its new web profile for all users. The most promising features were a large background image, highlighting the best tweets (font of tweets was slightly larger), pinned tweets (tweet shown at top of your page), and filtered tweets (found 3 options: tweets, tweets with photos/videos and tweets & replies). Twitter also arranged all images and videos in one place and people could find them on the left side of their profile page.
May 8, 2014, Twitter released two improvements to increase the safety and security of Twitter accounts. First was redesigned password reset process. Now users got two options to reset their password; email address or phone no. Another was security questions; whenever Twitter sensed suspicious login attempts (on behalf of location & device), the system ask some questions related to your account to keep your account safe.
May 22, 2014, To make the Twitter experience better, Twitter introduced a new feature called Mute. Mute brings the facility to make a particular user's tweets and retweets invisible from your timeline, but a muted user could still do reply, favorite, and retweet your tweets in a similar manner as previously.
June 18, 2014, Twitter officially started to support long-awaited animated Gifs on twitter.com, android, and iOS devices. Now users can share and view animated Gifs directly from the web and mobile devices.
August 12, 2014 Video is the most important medium of marketing and storytelling for Big Brands. Hence, Twitter introduced promoted video ads for advertisers. The concept was based on Cost-Per-View, which means advertiser should charge each time when the user hit or play video ads. Advertisers can calculate the efficiency and user reach for video ads through Twitter analytics.
September 8, 2014, Twitter's biggest discovery was introducing a buy button to make shopping directly through twitter.com, iPhones, and androids. It helped sellers in growing sales and building relationships with their followers directly through Twitter. Initially, Twitter partnered with Fancy (@fancy), Gumroad (@gumroad), Musictoday (@Musictoday), and Stripe (@stripe) as platforms to test this process.
September 18, 2014, After the web profile change, Twitter has changed the profile page experience for iPhones too. It offered an expanded bio section and three new options (tweets, photos, and favorites), syndicated in a single navigation tab. The new Twitter app is also optimized for iOS 8 including advanced features.
October 16, 2014, After the text, video, and photos, Twitter has launched an audio listening feature while browsing content on Twitter. With a single tap, Twitter audio card made the audio available among your followers and they could listen to audio directly on their timelines. Sound cloud was the first third-party streaming partner for Twitter.
November 7, 2014, It surprised me when I looked in my account settings for the profile tab to change my bio. I found that Twitter removed the profile tab from account settings because it offered the "Edit Profile" option on the profile page's top-right corner.
November 20, 2014, When we share tweets, it shows publically for all users. So, Twitter introduced a new feature as users are now able to share their tweets privately by direct messages. Users found "share via direct message" on twitter.com by just tapping on the "More" icon.
As I am a human, I am not perfect. There may be more changes that Twitter did this year. So, please add in comments if you find any more update or change not included above.
Image Courtesy: https://blog.twitter.com/