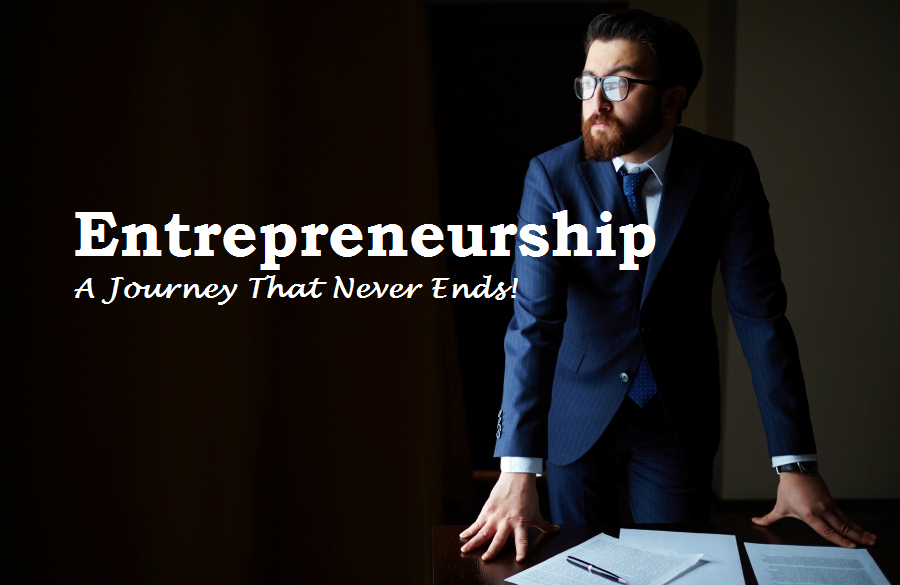 Read Time:
5 Minute, 11 Second
Running a small business has been compared to having a child. You will probably not have a decent night of sleep until it matures and is self-sustaining. Your focus will be on raising and growing your baby every minute you are awake. – Rodney Fife
Here we come again with another interview with Rodney Fife Founder and CEO of Ironrodmedia.com.
Ironrodmedia agency helps small businesses and authors in crafting their business or personal success stories. Read the full interview here:
Question: Please tell our readers about you and your business?
Answer: I run a PR/Marketing firm helping authors, artists, and small businesses get the attention they need. I have about 7 years of experience in marketing and public relations. You can view my online portfolio at http://rodneyfife.strikingly.com/
Question: What pushed you to become an entrepreneur?
Answer: In the fall of 2009, I took Entrepreneurship 101 in school. The professor inspired me to think differently. The fire was lit and my life has been changed forever. I have started several start-ups. Some lead to massive failure and some is having moderate success. I compare entrepreneurship to the movie, The Matrix where "Neo" has to decide between the blue or red pill.  Once you decide to take the red pill your life is forever changed.
Question: How you started your journey as an entrepreneur?
Answer: I started my most recent start-up the day after I got laid off, which happen 4 days before Christmas. I came home devastated; I was met by my wife who responded, About Time. They never treated you well, anyway.
With the support of my wife, I began looking for options. When the news hit that I was no longer with my employer I had clients contacting me about doing work for them. After the fifth call, I looked at my wife. She said, Go for it.
Question: What is the biggest success and failure of your Journey?
Answer: I cherished the failures I have experienced. They have taught me more than the successes I have experienced.
I started a mobile spa business with several friends from School. We had the idea we would arrange appointments for massage therapists who would go to the client's homes or businesses. We had too many cooks in the kitchen and we broke apart after butting heads too many times.
I learned if I take on a partner, I need to choose them wisely. I have had successes with my last two ventures Ironrod Media and The Gluten Free Consumer.
Question: What lessons have you learned as an entrepreneur?
Answer: Recently, I have had several individuals tell me that they admire the courage it takes to start a business. One particular profoundly irritated me when he said he lives vicariously through me. My instant response was, You have no clue what it is like. You haven't experienced the fear and tears when laying down your head. There is no way you know the sublime joy of obtaining daily successes.
Entrepreneurship is not an easy road. However, the freedom and unlimited potential make it all worthwhile. Running a small business has been compared to having a child. You will probably not have a decent night of sleep until it matures and is self-sustaining. Your focus will be on raising and growing your baby every minute you are awake.
Here are some simple tips I have used in mellowing out and keeping things in perspective. I hope they will be of use to you.
1. Do not associate the failure of a business with your failures
It is easy to feel a failure when you experience trials and tribulations through your journey. Just because you didn't make the sale or satisfy a client means you are a failure. Remember you are talented and have eternal potential.
2. If you make a mistake, admit it and move on
Like many start-up executives, I have an ego that tends to get me in trouble. If someone close to you lets you know that you made a mistake and offered advice on how to make it better, listen. I found that this information is often full of wisdom.
3. Get help if you are feeling depressed or helpless
I am lucky I have a wonderful spouse who supports me in my efforts. She is always there to listen and give advice. Find someone you trust to share your fears and feelings with. Do not be ashamed of using a professional psychologist or therapist. Often, by sharing your feelings with someone who isn't under the impression the walls are caving in will help you find options. Prayer has been a source of relief and answers for me.
4. Network with fellow business owners
I enjoy meeting weekly with a group of business owners. We are able to bounce ideas off each other. It is nice to mingle with individuals who are going through the same struggles. Remember to return and be a true friend by reciprocating. There are groups in most metropolitan areas across the country.
5. Take joy in your daily triumphs
Every day we have small victories. Take the time to find joy in these events. One of the many blessings of being a start-up is you get to harvest some of the seeds you planted. Remember these sweet moments and they will help you overcome the dark moments of life. Don't forget to thank your team for helping you in your victories.
6. Stay close and work with your team
A team will make or break your business. When you have a great team together, they will help you in overcoming your self-doubts and motivate you towards success. Treat your team as your family. Celebrate your victories together.
–
Thanks, Rodney for sharing your entrepreneurship journey. We are feeling very wonderful to have a hustler like you in our industry who turned every stone in his path to get success.
You can follow Rodney on Linkedin.
Again, don't forget to share this post with people who are still finding ways to get motivated or want to become an entrepreneur like Rodney Fife.