Read Time:
7 Minute, 1 Second
Some companies are still unaware of what Twitter is and how it is beneficial for their business. Some companies believe that registering on Twitter and tweeting daily is enough to market a business online through Twitter. Is this true? Let's start with the basics:
"Twitter is an online social networking site that provides a platform to interact with customers and generate interest in your services or products."
The very first question to ask is "would you really like to promote your business on Twitter"? If yes, here is a perfect list for those who haven't started yet on Twitter and the people who left their Twitter accounts blank after registration. They can learn here how to increase their follower, promote their content, tips to engage users, and more.
Profile Registration and Settings:
Do you have a free account on Twitter? The newbie should first make an account by registering on Twitter with their original mail Ids as genuine mail Id helps to import contacts directly on Twitter. After successful registration you should pay attention to these profile settings:
Username
When someone wants to find you on this social profile he/she will first search you by your name or business name. People will recognize you through your username, so it is recommended to take your real name or your business name as your username. Also, your Twitter URL contains this username like "http://www.twitter.com/username". It is also necessary to register quickly for your business before it is done by someone else like @apple and @TheAppleInc.
Profile Settings
You can find this option in the top right corner of your profile. Your Twitter profile contains six options that should be filled with care.
Your photo should be clear, and bright and should best define your business. As we know you can find some profiles with similar names so a profile image is a quick way to recognize what profile you are looking for. You can fix your profile picture by using mypictr.
The next option is the header image. It should be less than 5 MB. Your header image is a reflection of your business services. It is covered with your name, username, profile picture, location bio, and website.
Fill in your real name and location as it helps to find you and your business on Twitter. It helps to come closer to your local friends and business partners. They can easily find you through your location "where in the world are you?"
Include a website to promote your business through your social profile. You can also motivate your employee and business partners to include your site in their personal Twitter profiles. It helps to guide traffic on your website for free.
Bio is a description of you and your business. Here is a limit of 160 characters, so you have to include keywords and business services that can easily be searchable on Twitter. It is great if you can include your business URL in that bio-field too.
Background Image is a disputed option. Some of the profiles I have visited go well without a background image like @KISSmetrics, but the background image is the best way to represent your business and services in an image rather than thousand words like @BMWUSA.
Basics Twitter Terms and Options
Twitter allows us to interact with other fellow members with the help of tweets, retweets, direct messages, mentions, and more. So you should know the meaning of each term and its functionality here.
Tweet
Generally, we know that "Tweet is a chirping sound of a bird", but here, the meaning is different.
"Tweet is a short message sent through microblogging platform, Twitter. Sending a message through Twitter is known as tweeting or twittering." (Source: About.com)
Tweets are allowed only 140 characters and it is the publically visible text that can be seen by all Twitter users. People promote their business through tweeting informative text and links or some business-related data.
Reply, Retweet and Favorite
You can find these options below a tweet entity.
Reply means you can respond to the tweet you like or want to answer the question mentioned in that tweet.
Retweet allows sharing of other user data. It includes the full message or tweet of another user with a link that you find interesting. You can also retweet by using RT (means retweet) with @username and the original message included in the tweet.
Favorite is a way to bookmark interesting tweets to read later or save informative data for future use.
Retweet and favorite are also an indication to the other user that how interesting your tweet is.
Hashtags
We use hashtags in tweets to categorize them into a particular category. You can tag keywords and business-relevant terms in tweets. More functionality of this hashtag is if you click on any hashtag in a tweet, it shows all the tweets containing that tag.
The thing to remember about the hashtag is "Don't repetitively use this tag in a 140 character tweet as it counts under spam". There are some specific hashtags used worldwide like #FF (Follow Friday), #TBT (Throwback Thursday), HT (Hat Tip), and RT (Retweet).
Direct Message
As we know every tweet is publically viewable to all users. For privacy, Twitter provides a direct message option.
A direct message is a private message sent by one person to another. The only catch is you can message the people who are following you and can receive a message from those you are following.
List and Mentions
The list is another option to read tweets of people you want to or are related to your niche. It may be the public or private list. You can add up to 500 people to a single list.
It is a way to mention any people in your tweet with his/her @username. People can also mention you in their tweets, retweets, and reply with your @username.
After initially setting up your personal or business account on Twitter, several questions arise in mind like, "Are you getting enough recognition through Twitter presence? Do you want to increase your Twitter followers? Are you achieving your business goal through Twitter marketing? What strategy should you follow?"
So here are the tips to follow or to engage your audience, content promotion, and branding through your Twitter account:
How to build and engage the audience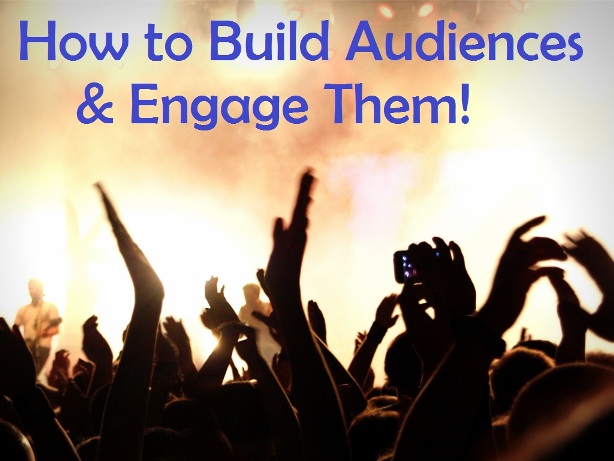 Tweeting is not the only way to engage the user. Find here a checklist of what to do to engage users on Twitter:
Connect with the people who are already connected with you on other social platforms like Facebook, Google+, and LinkedIn. Also, you can connect your social accounts with Twitter.
You should tweet and retweet 5 to 10 times daily. It helps to make your profile information-rich and attract people.
Add a Twitter button on your website and blog so that people can easily connect with you and it makes it easier to share your articles, blog posts, and news with others.
You can ask questions and answer the question to provide the right solutions to the user. It is the right way to involve your customers and it can motivate them toward your products and services.
You should reply to every tweet that is mentioning your @username. Your reply is important in terms of involvement and engagement with your customers and someone who takes interest in your services.
Make a list of your high influencers so that you can track their activities. Also, don't miss any chance to interact with them, when they mention your name in any tweet.
Express gratitude if someone follows you, retweet, and favorite your tweets. Simple "thanks" make your relationship healthy. Also, your response shows that you are approachable and impressive.
Last but not least, always try to involve yourself in a relevant Twitter chat, as it offers the easiest approach to interacting with new people and learning from experts in your field.
Conclusion
The best way to learn more about Twitter is to use it. Just start tweeting articles, photos you want to share, meet new people online, and have more fun than you can't imagine.
So what other tip do you have to suggest for beginners? I will appreciate your comments.
References:
https://media.twitter.com/the-basics
http://moz.com/beginners-guide-to-social-media/twitter
https://blog.kissmetrics.com/beginners-guide-to-twitter/