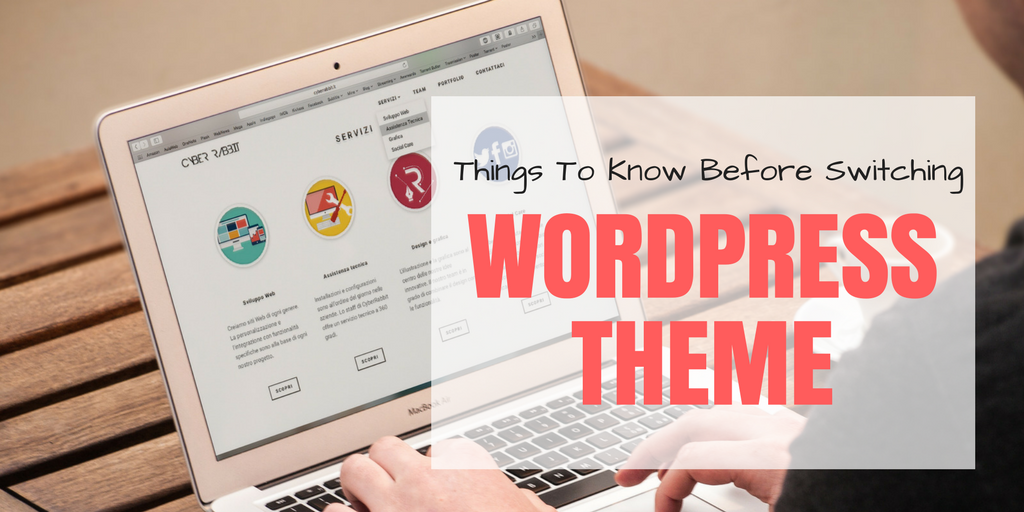 Read Time:
2 Minute, 33 Second
Have you ever thought of switching from one theme to another WordPress theme? As there are so many appealing themes available, people love to switch on a superior theme.
While it is quite easy to switch from one theme to other in WordPress, there are several things you need to keep in mind to avoid the hassle.
Things to do before changing theme
• Always take a backup of your current website theme, settings, content, and installed plugins, so that if you want to restore your previous theme you can get everything as previously.
• Install the desired theme and preview its design and impact on your current WP settings.
Things that will be affected by Theme Switch
Here is a list of the most common issues you may face while switching themes:
Problem #1 – Theme Settings
When you activate a theme, it comes with several custom settings like site logo, header, footer, background image, content, etc. It all disappears when you switch to a new theme. Hence, you need to do extra work while activating the new theme on your website.
Problem #2 – Menus Settings
All WordPress theme defines theme locations where menus are displayed, so when you switch to a new theme, you need to reassign the theme location to display menus in Dashboard (Appearance » Menus).
Problem #3 – Widget Settings
Similar to Menus, when you change the WordPress theme, it replaces old sidebars with new sidebars, hence any custom widget will disappear and be placed under the non-active widgets section. You need to place old widgets in the widget section again to display them in Sidebar.
There are many others like theme-specific sliders, post types, taxonomies, and shortcodes that will affect your theme change process.
Things that are not affected by Theme Switch
• Your content like a blog posts, images, and attachments remains unaffected. However, there are chances the appearance of blog posts will change slightly.
• WordPress default settings remain unchanged.
Few Question & Answers
Do changing themes impact the SEO rankings?
If you follow the best practices of WordPress coding then it will not affect your SEO. If a new theme slows down your website speed or offers a bad user experience than the previous theme, it will impact your SEO ranking slightly.
If you switch back to the previous theme again after activating a new one, is it going to keep its settings and customization or I should start from the beginning?
It will certainly retain its all settings.
Is there any way to observe/test the site with the new theme, before it goes live?
There are two ways to test it:
1. Install WordPress on your local computer >> install your New theme >> Test it.
2. Install theme in Appearance >> Theme page. Just click on preview and test it by editing things without clicking on Activate & Save button.
If this post helps you or you like this article, please do like and share it on your social channels. For any queries, please leave a comment below!