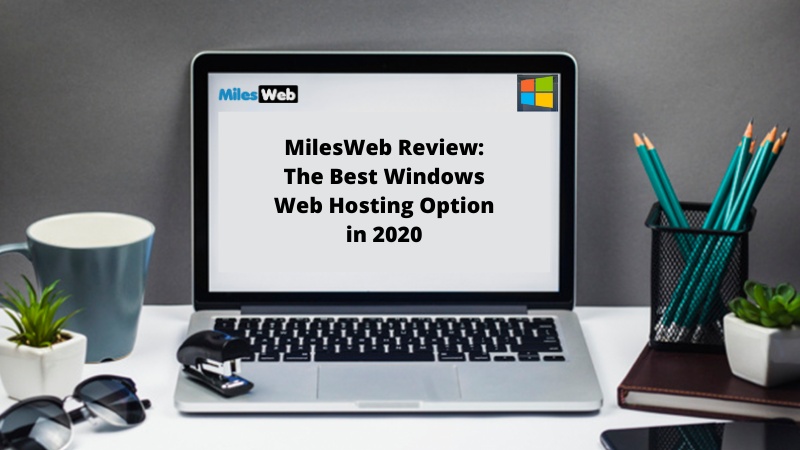 Read Time:
4 Minute, 14 Second
While planning to develop a website, the first thing that strikes your mind is to select a domain name of the website because it is the identity of your website. After selecting the domain name, you need to think about purchasing a good hosting plan.
Should you opt for a shared and dedicated server? The decision of this can be made depending upon your web requirements. Do you think that this is the end of your confusion? No, there is one more key thing that is waiting for you to be resolved.
If you are new to web hosting, you might get confused about which hosting package to select at the time of selecting a web hosting plan.
Should you select Windows or Linux hosting? Both offer similar features as well as functions. So, it is tough to decide between them.
But don't worry about it. It will soon be clear when you check the difference between Windows and Linux hosting packages.
Prior to checking their differences, first, learn about Windows and Linux hosting.
What is Linux Hosting?
An open-source operating system used by many web servers as it offers robust security and rapid development along with customer support from the open-source community is called Linux hosting. Linux hosting is a cost-effective and cheaper web hosting option as compared to others. Moreover, it is also reliable and easy to use.
What is Windows Hosting?
Servers that use Windows operating system offer Windows hosting. It offers support for websites based on ASP.NET, DotNetNuke, PHP 5.x. Generally, if you are planning to use special applications such as Microsoft FrontPage for building a website or Microsoft Active Server Pages, select the Windows hosting plan.
Understanding the Differences Between Linux and Windows Hosting
Operating System: An open-source OS that is a part of the Linux kernel is used by Linux. It is an open-source option and comes free of cost. In Windows hosting, a proprietary OS is used and you need to pay a licensing fee.
Control Panel: cPanel control panel works best with Linux hosting. Plesk works best with Windows hosting.
Files: Directory names and files are highly important in Linux. It doesn't matter if the letters of the files and folders are lowercase or uppercase while saving a file.
FTP Access: You get FTP access with Linux but it is a telnet access. In Windows, you get FTP access.
Pricing: Linux hosting comes at a bit lower cost as compared to Windows hosting due to its open-source nature and free Linux Kernel. Windows hosting is expensive as you need to pay for the license.
Code Access: Linux enables users to access the code and modify it according to their needs. Windows doesn't allow any access to the code or alter it.
Reliability: You get a highly robust and stable environment with Linux servers. Windows servers are less reliable and stable.
Security: You will get plenty of security options with Linux such as pam, tcp wrapper, and iptables. Windows offers security only in the form of a firewall.
Console: You get a CLI console that needs less memory in Linux. In Windows, you get a GUI console that needs more memory.
Application: Linux is best for PHP and Perl while Windows is best suitable for ASP.NET.
Database: Linux makes use of MySQL and MSSQL databases on its server. Windows uses an MSSQL database on its server.
Linux, as well as Windows, have their own benefits and disadvantages. So, select one as per your website requirements.
Let's now check the review about the best Windows web hosting provider in India.
MilesWeb
MilesWeb is an Indian web hosting company founded in 2012. The company was started with an aim to fill the gap left by other web hosting providers in terms of making web hosting hassle-free. Today, they have 20,000+ happy customers that use their hosting services. Their web hosting products range from shared, VPS, cheap dedicated server India, reseller, WordPress, cloud, and application hosting. They ensure that you get the highest uptime of 99.95% with their Tier-3 and Tier-4 data centers. When their customers have any doubts, they contact them via live chat and email to get solutions. Their team is available 24/7 to help their customers. Moreover, they allow you to claim a refund if you aren't happy with their services.
Cheap Windows Hosting Plans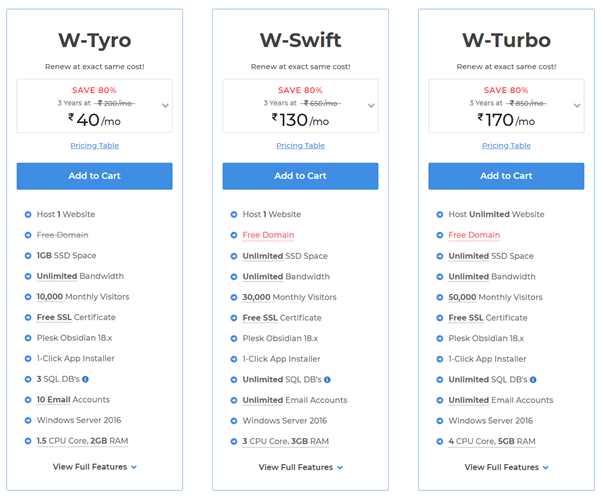 Features
Register Your Free Domain
Free Website Migration
SSD Drive
Plesk Control Panel
1-Click Installer
Secure Email
Programming and Databases
Instant Account Setup
Customer Reviews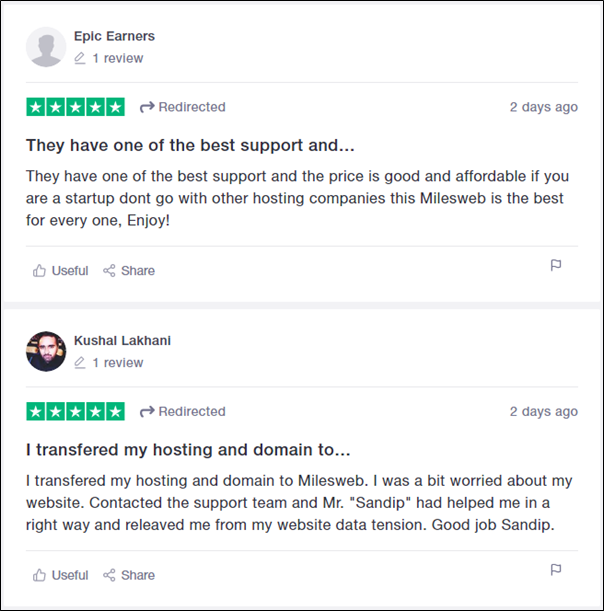 MilesWeb – The Best Windows Web Hosting Option
You get several benefits with their Windows web hosting plans. Also, they have always been appreciated and awarded by the review companies for their performance, customer support, reliability, and security. So, if you are planning to host your ASP.NET website or want to use a particular application such as Microsoft FrontPage, opting for MilesWeb's Windows web hosting would surely be the best decision.