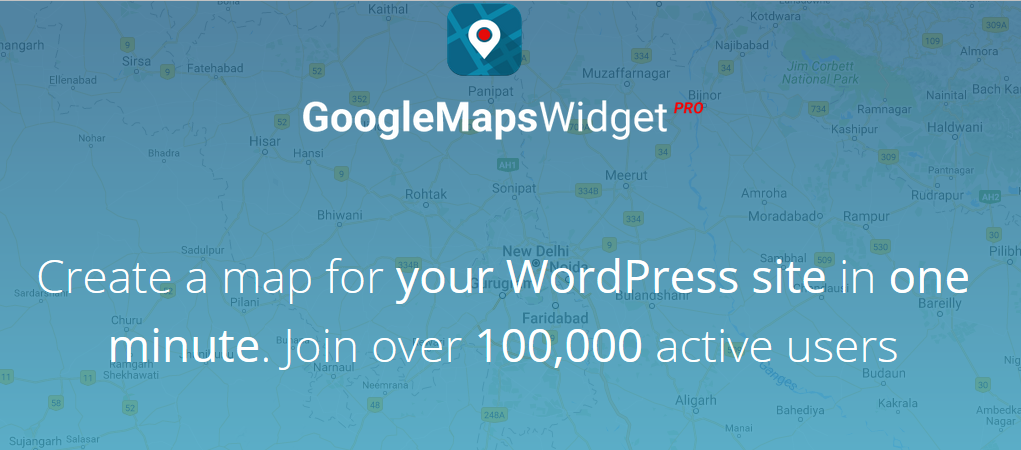 Read Time:
2 Minute, 16 Second
Nowadays, technology is evolving very fast so we can't live without it. If we talk about Google Maps, it has been changed from a simple location finder to enabling Street maps with 360° panoramic views. Can you imagine? Yes. Now, Google map is a very smart technology as it allows you to take a virtual walk at any destination, satellite imagery around the world, and shows real-time traffic conditions.
You are thinking, why I am talking about Google maps today, right?
After researching, I found that Google map is a mandatory functionality that every website owner wants. It is quite easier to implement this functionality if your website is built on the WordPress platform as it provides lots of free & paid Google Maps plug-ins. So I have tested a few plug-ins on one of my websites and find Google Maps Widget Pro the best.
Want to know more about this plug-in? Be with me 😛
Initially, I tried the free version of Google Maps Widget Pro to create my first map. Here are the things I find very different from other plug-ins in this niche:
Easy to install & understanding user interface that works well with your website/blog.
So many Customizable options – can set map size, pin size & color, zoom level, set map language, and much more. You can also use a map at any place (pages, posts, sidebars, menus)
Map View Options – street view, satellite view, custom information bubbles, and customizable lightbox.
Unlimited Pins & Maps – Create as many maps as you required & put as many pins.
Don't compromise with Website Speed – Unlike other plug-ins, Google Maps Widget only renders a thumbnail, and a visitor can open an interactive map with a click. Thus, in spite of loading 1MB information of Map, it only loads a few kilobytes thumbnail. Also, GMW maps only take 1 request to load the site.
Google Maps Widget Pro – (Try 7-days Free Trial)
There are enough features Google Maps Widget offers for free, but sometimes we need more custom solutions/features as technology changes. Google Maps Widget Pro offers 50+ more features including the list of free features. Find some important features here:
Features:
Fully responsive & Compatible with all plugins & themes
Unlimited pins per map (with custom info windows/bubbles)
Around 19 lightbox skins
1500+ custom map pins
Advanced cache & the fastest loading times
Fullscreen lightbox mode
Full shortcode support
Extra hidden sidebar for easier shortcode handling
Clone widget feature – very useful when working on many maps
Export & import tools for easy site migrations
Google Analytics integration – Visitors tracking on map
Premium USA based email support
Check the Full List below >>
Check price list here>>